10 Things you probably didn't know about Stephen Sicoli
My first blog post, such a fun time!
I was hanging out with some friends of mine not too long ago and realized there are a few aspects of my life that not many people are aware of. I have a lot of things I do publicly but there are also many things that I do that people don't realize. So many people are surprised when I tell them I bid call, or forage for mushrooms. So I wanted to introduce some of you to the wonderful world of all things ME!
1. I am a Certified Auctioneer – Yes you heard me correct, i sell things by talking about it! If you haven't been to a live auction, i HIGHLY recommend it! Usually I find myself doing charity auctions but I have been known to selling anything from tools and antiques to flowers and everything in between!
2. I LOVE to forage – And no… I'm not dead. Turns out there are many edible mushrooms and plants that grace the province of Alberta! It's a hobby that I use any time I get a chance, whether it is out at our farm, in the river valley of Edmonton, or any random patch of bush, you can find some great goodies out in nature! This also goes hand in hand with our love of preserving. We can, dehydrate and pickle all the fun mushrooms, herbs and berries we find so we can enjoy them down the road. Nothing like making soup with mushrooms from last year or popping the top on a jar of home-made pickles or preserves.
3. I hold a degree in Gemology – This is the study of fine gems (diamonds, rubies, sapphires, emeralds, ect.) This course allows me to appraise gemstones and jewelry and helps me navigate the wonderful world of gemstones. I have also cast my own rings and even made an antler ring for my wonderful woman Miranda. This passion has roots in my parent's business, as my mother ran a successful jewelry store in Sherwood park for many years.
4. I am not soft-spoken – If you have met me you probably DO know this one. I am not one to "take things lying down". Any situation where I can make a difference, I strive to be proactive and create solutions where I find problems. I have done many public speaking courses that have helped me develop my voice and I make use of them whenever possible. Whether I'm communicating a point to someone I have never met or doing a speaking engagement to crowds, I make sure to keep a level of enthusiasm and excitement while making sure that I am not the only voice being heard. This has honestly been one of the things that I have struggled with in the past, so listening is a large part of my personal development plan.
5. I love gardening – Tomatoes are my favorite thing to grow. Its taken me a while to learn the best methods when tackling this fruit, but now I have some great tactics that I can use every year. We also grow many other things; carrots, peas, cabbage, squash, pumpkins, houseplants, ect. There is something particularly rewarding when it comes to eating something you have grown yourself. I find that this is missing from many traditional households and I would love it if people started becoming more connected to the food they eat. Food does not come from a grocery store, it comes from nature, and the closer you can get to the source the better it tastes!
6. I like fermenting things – This is one of my more recent hobbies. Creating fermented soda from really anything! It started with me making a batch of ginger beer from wild cultivated yeast, and has grown to so much more. It all starts with a ginger bug (Sugar, water and raw ginger), once that gets good and bubbly, you can use it to inoculate all sorts of fun beverages. This year alone, we created a saskatoon lavender soda, rhubarb, raspberry ginger, pineapple and a few other flavors. Best thing is, its super easy, super cheap and SUPER REWARDING! We have also fermented a few alcoholic beverages like cider, wine and mead. Shout out to my 2018 wild plumb mead, this one was one of the best! Really everything gets better when you let it sit for a while 😉
7. I love singing – I have always been a fan of the musical arts, but have never really played an instrument, unless you count guitar hero…. So aside from plastic guitars and the occasional keyboard, the only instrument I have really played has been vocals. Although I haven't really done anything in a professional setting, I have been a part of choir groups and never pass up an opportunity to belt out a classic 80's hair metal song. Always a fan of karaoke, it doesn't matter how well you sing, if you like it, do it! Have some fun, we only get one life. This leads me right into another aspiring passion "Voice Acting". I have done a few advertisements and am available for narration, voice over and any other spoken job.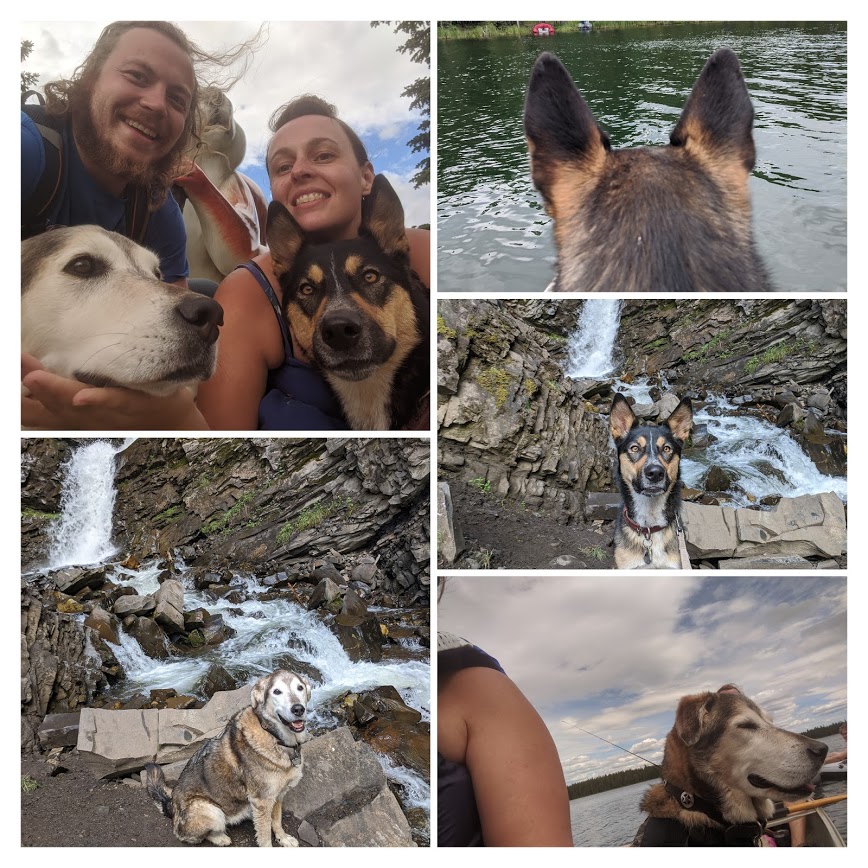 8. I have never broken a bone – This may be hard to believe, but even through my years of playing football, rugby, having a trampoline, and just being a kid; I have never broken a bone. The closest I have come was a really bad sprain, but that doesn't count as broken. I have always been pretty risk adverse but still realize that you need to have risks in your life. Yes, contact sports are a risk, but they are too fun to pass up. Things like hang gliding, ziplining, and even driving are risks, but if you are too worried about the risks, you will never fully live this life!
9. I Come from a BIG family – I came from a family with 4 boys, 2 girls and a handful of cousins, so for me a quiet house is just weird! With that many brothers and sisters there was never a dull moment. There was always someone around to talk to and I would never want it any other way! Now that all the "kids" have grown up, we are now growing even larger as a family. In the past 3 years my circle has grown by 3 (2 nieces and a nephew), with more growth on the way! Not to mention all the puppies!!! I have two of the cutest doggos a man could ask for who love to go on adventures with us. This year they came canoeing with us, and didn't even try to jump ship! (a major concern of ours) They love bushwhacking and we have even taught them how to forage berries with us… when they are not chasing squirrels!
10. I'm a bit of a nerd – I enjoy board games and video games. A few of my favourites are Scrabble, UpWords, International Oilman, Clue and of course Dungeons and Dragons. I love the fact that you can engage your mind fully, while also having fun with friends! On the video game side of things I mostly enjoy RTS or MOBA style games. For anyone who doesn't know that stands for (Real-Time Strategy) and (Multiplayer Online Battle Arena) respectively. Some of my favorite in the genera are Starcraft, Warcraft, Age of Mythology, League of Legends, and Heroes of the Storm. At the end of the day I enjoy any games that use strategy, knowledge, and co-operation. If you can work as a team, that's a huge plus in my books… From sports to e-sports; business to pleasure, anytime you work as a team for an aligned goal, is a good time. In most games you can find me as HP92, although if I don't play it, its probably taken by someone else. feel free to add me, I love playing with new people all the time.
Well there you have it, 10 things you probably didn't know about me! If you have read this far, I applaud and thank you!
I will be sure to create some more content here periodically so be sure to check back. This one is more of a personal/fun post, but I will be adding some more tangibles as time goes. So if you are interested in following my life or you would like to learn more about money, finance, mindset and personal development. Make sure to subscribe to my newsletter to keep your finger on the pulse of everything I do!
If you have any questions or want some recipes I would love to connect! Feel free to email me:  Stephen@StephenSicoli.com