STEPHEN SICOLI was born in and raised in Sherwood Park, Alberta to a family of entrepreneurs.
From a young age, he was interested in money and finance. Seeing his father as a successful realtor and businessman, he saw that the best way to create security for himself and his family was through entrepreneurial ventures.
He has always pursued business ventures when opportunities would arise and followed in the family footsteps. It wasn't long until he was helping out at "the office" a publication company with his father Jim, as well as helping at conferences with his mother who runs an organization that helps families that have children with special needs.
It was at this early age that a hard work ethic was instilled into him as well as a desire to help others, that he has carried with him throughout his life.
Growing up with two brothers that have special needs has its difficulties but has also helped him learn the value of patience and understanding. His older brother Jonathan has Autism and younger brother Alex having other learning disabilities. Being sandwiched between two children with special needs and being the second youngest of six children may have its drawbacks, but it has forced Stephen to be resourceful in his efforts to create a name for himself and help his family to grow along the way. Throughout elementary and high school, his brothers were never too far in age so it allowed him to help out at school in facilitating a regular life and schedule for them. He has always made it a point to help whoever he can whenever possible, related or not.
After high school, Stephen pursued education in many forms. Including, getting his Graduate Gemology degree from the Gemological Institute Of America. He also attended The western college of Auctioneering and many public speaking courses throughout the years. He has always valued education and has therefore jumped at any opportunity to expand his horizons. It was through this pursuit of knowledge that he met Kelly Wheadon who introduced him to World Financial Group. One thing that he valued most about the company was the focus on education and growth.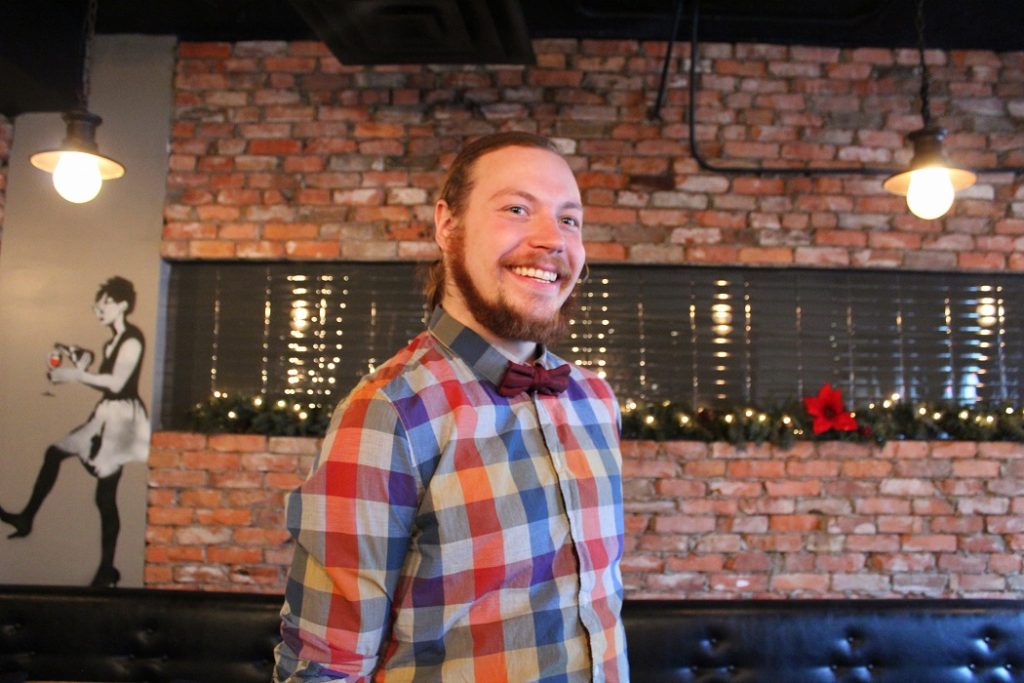 Stephen started his restaurant "Tapavino" in January of 2015 with his mother Karen. It wasn't long before he too this venture on completely. From the beginning Stephen took a very hands-on role in the company. Not only was he doing the day to day management & Helping customers; he was cooking, cleaning, serving, and doing everything in between. Although Stephen rotated through these jobs/tasks quickly, he had a few fantastic team members (Donovan, Yosef, Jared, Amy, Miranda) without which he would not have been able to provide the fantastic experience that customers had grown to appreciate. The only issue with this hands-on approach is it left very little time for the "Big Picture" thinking & connecting with people; which were the aspects of the restaurant that he loved the most. After 4 years of this work structure, Stephen began searching for something more. A career that not only sustains him financially, but where he can connect with people, help them and grow a business that he can one day pass along to his future children.
It was then in October of 2019 that Stephen attended a WFG corporate overview & made the decision to change career paths. In the short time Stephen has been with WFG he has managed to build a business that is not only financially fulfilling but addresses his desires to help people & make a difference. With the onset of COVID19 Stephen has had the opportunity to move towards a full-time position at World Financial Group & has realized this to be his true passion. Going forward he is striving to have his passions match his efforts, in which he will be putting more effort into the things that drive him.
While working with this company, he has found he has a passion for helping families achieve their financial freedom and create a better plan for their future. The knowledge he has gained through this pursuit has changed his life in so many positive ways. He is always looking toward the future and to help more people get access to financial help when they need it most!
Stephen always remembers to enjoy the little things and not take life too seriously. Stephen enjoys beekeeping, gardening, mushroom foraging, fishing, woodworking, and voice acting. He also spends as much time as possible out at his farm enjoying nature and spending time with his family and his dogs. Although he currently has no children, he is looking forward to growing a family with his partner Miranda.